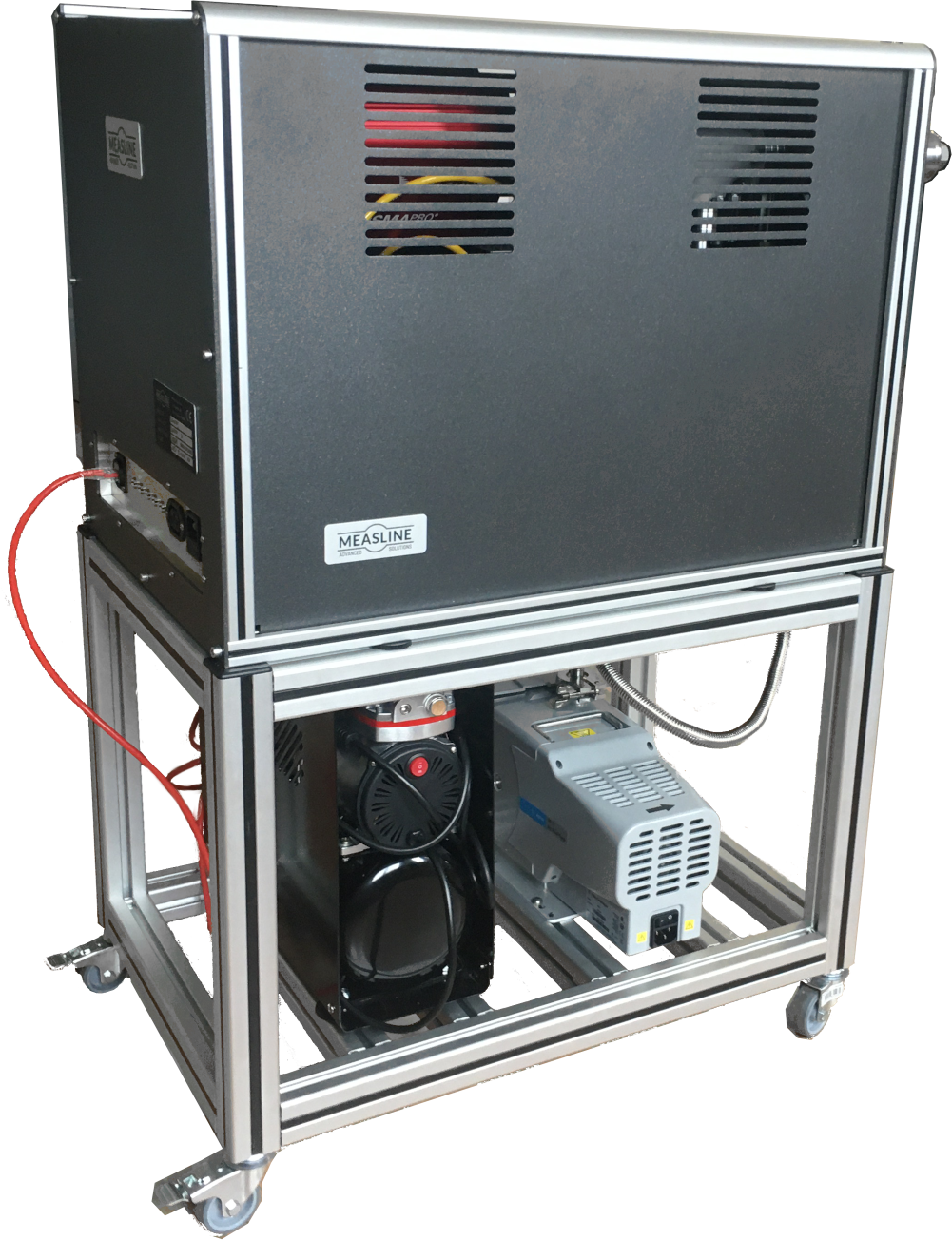 Mobile diagnostic station
Diagnostic station enabling qualitative and quantitative analysis of gases using a quadrupole spectrometer. The individual elements of the system are controlled by software. The analyzer used in the system enables gas analysis in various pressure and temperature ranges. The station allows you to perform leak tests of vacuum chambers and components.
The most significant device features:
Analysis of gas composition using a quadrupole
Measurement in various pressure ranges, also HV and UHV
System components controlled by software
Possibility of heating up to 150°C
Specification:
Measurement limit
< 100 ppb
Range of measurable masses
1-200 amu
Pressure ranges in which the analysis can be carried out

1. atmospheric pressure or operation in the range from 100 to 1500 mbar – required: additional, replaceable gas supply capillaries

2. range from 10ˉ¹ to 10ˉ³ mbar

3. HV range – pressure below 10ˉ⁵ mbar to 10ˉ⁷ mbar

4. UHV range – pressure below 10ˉ⁷ mbar

Analyzer operating temperature
up to 90°C with the possibility of heating up to 150°C
Heating of the capillary and gas supply tubes
up to 150°C
Measurement mode
analog, histogram, trend measurement over time (partial pressure over time), helium detection over time
Software control
support for additional analog inputs and outputs
control of vacuum valves allowing in certain pressure ranges
data acquisition and analysis
Database
mass analysis database – NIST 20 or other current – library of electron ionization (EI) mass spectra – 350,643 precisely defined spectra for 306,869 unique compounds, almost all with chemical structures.