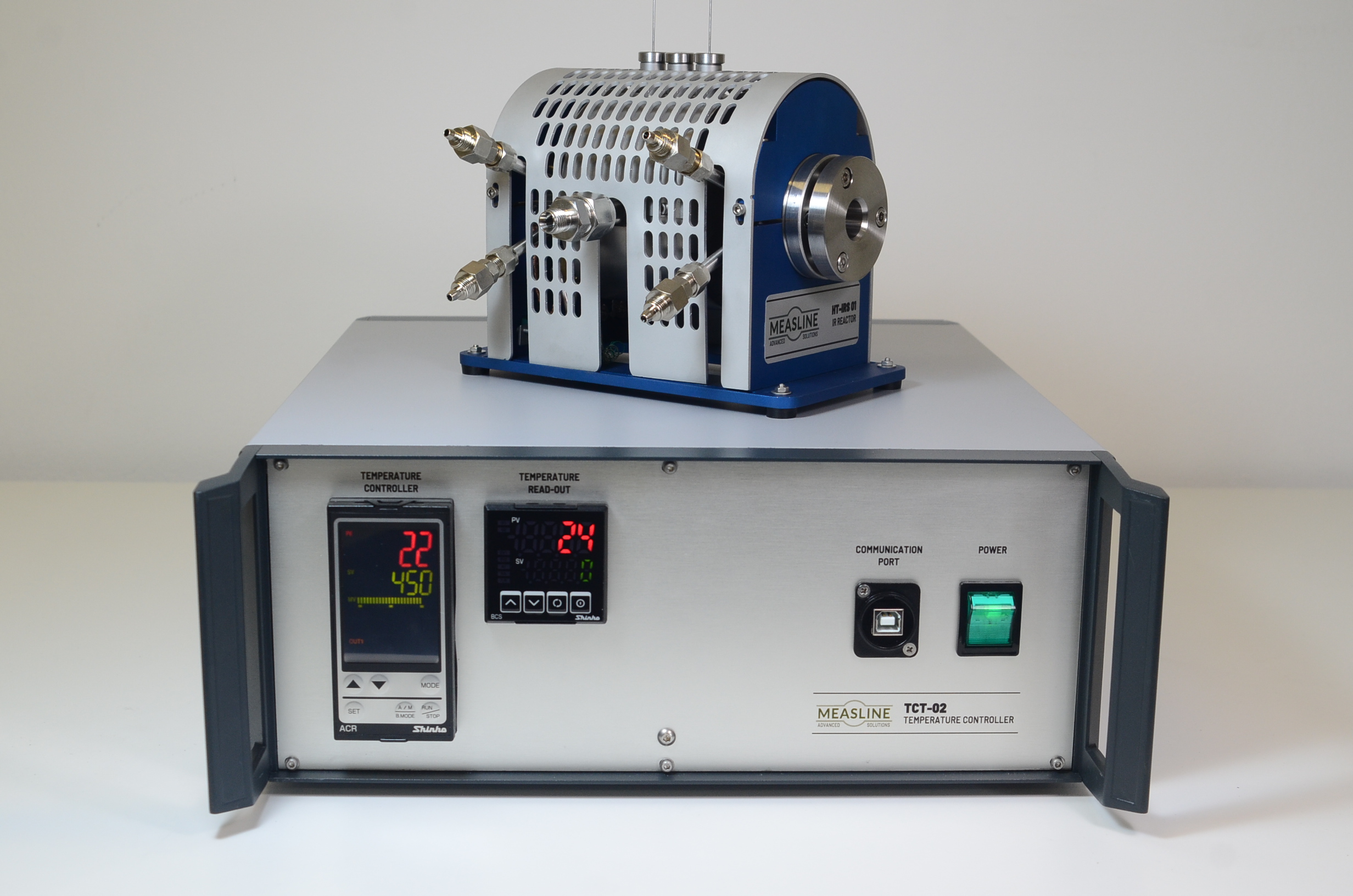 The HT-IRS 01 Reactor for spectroscopic studies
The HT-IRS 01 reactor is an extension of spectrometers working in infrared. Its universal design makes it fully compatible with all commercially available IR spectrometers. The reactor for spectroscopic research is characterized by a wide range of sample activation and operating temperatures, and it enables measurements to be carried out both in vacuum conditions and in the flow of gases.
Moreover, the reactor can be extended with a plasma generation system. This additional system allows for effective cleaning and plasma activation of the sample.
More information about the reactor construction and principle of operation is included in the brochure for download.
The device is covered by patent protection: Pat.232633
The most significant device features:
Total chemical passivity – chamber made of quartz
Easy combination with other analytical methods like gas chromatography and mass or spectroscopic analysis of reaction products
Wide range of sample activation temperatures: from room temperature to 1000K
Wide operating temperature range: 100 – 1000K
Ability to carry out experiments in vacuum conditions and gas flow
Easy assembly and disassembly when changing samples or cleaning the chamber
Possibility of extending the reactor with a plasma generation system enabling plasma cleaning and plasma activation of the sample
Parameters of plasma interaction with the sample are regulated by changing the voltage amplitude, frequency, and pressure in the reactor.
Specification:
The material from which the chamber is made
quartz – ensuring chemical passivity
Chamber tightness
10ˉ⁹ mbar*l/s in the helium test
Sample activation temperature
from room temperature to 1000K
Working temperature
100 – 1000K
Chamber dead volume

< 1 cm³

Dimensions (width x height x depth)
reactor: 190 x 180 x 180 mm
temperature controller: 342 mm x 180 mm x 140 mm
Temperature controller

TCT 02 Temperature controller
Process temperature controlled manually or by software